Openreach in final stages of current build with CDS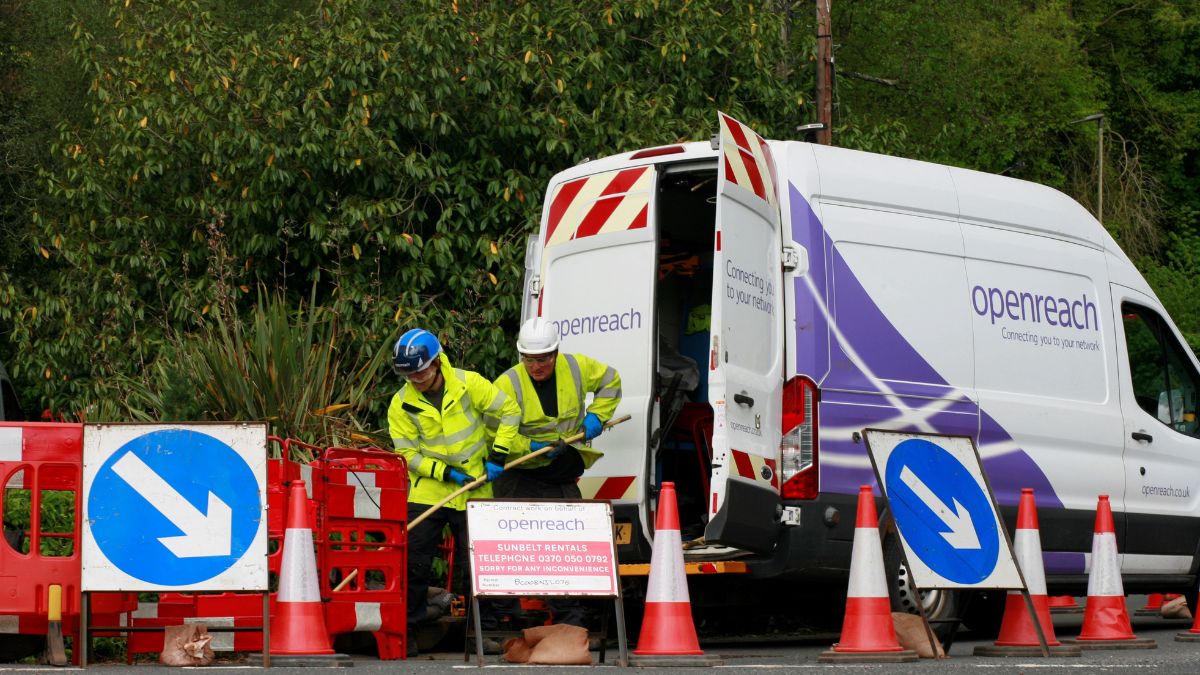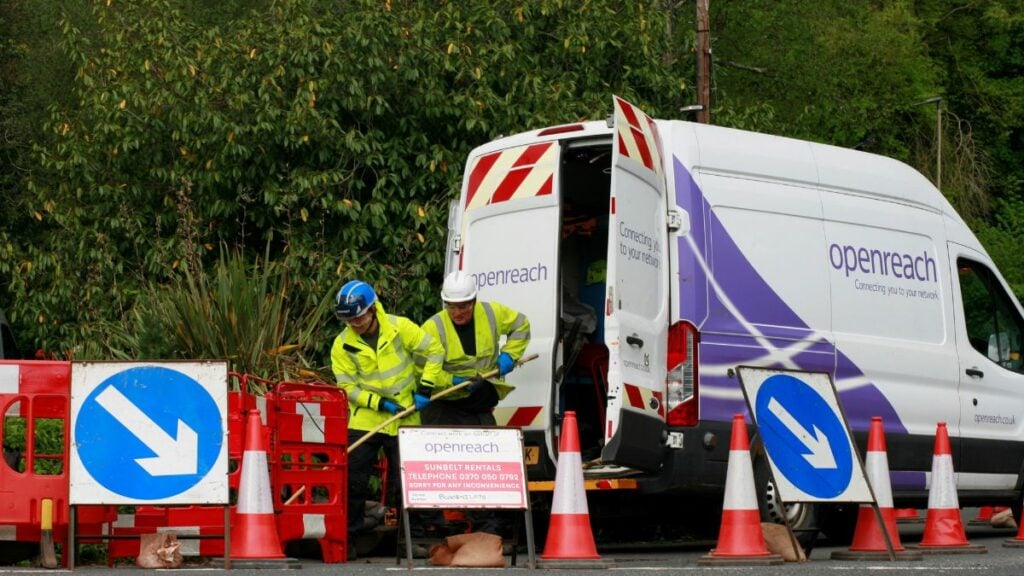 Openreach is entering the final stages of its current collaboration with Connecting Devon and Somerset (CDS) – having provided access to Full Fibre connectivity to more than 1,800 premises in the region.
The progress of its build highlights how the project is helping to fill-in coverage in hard-to-reach areas that until now have missed out on being connected to ultrafast broadband.
Among the more challenging areas where Full Fibre has been installed as part of the CDS programme is Bickleigh in Mid Devon. In order to provide gigabit-capable Full Fibre access to around 300 premises, Openreach engineers had to ensure their build crossed the historic Grade Two listed Bickleigh Bridge.
The site is busy with traffic and is prone to flooding, which are just two of the many obstacles Openreach teams have faced in recent months in rolling out the Full Fibre network. It follows having to contend with extremely icy conditions during a several cold snaps over the winter.
Elsewhere, the weather has presented other complications, with fallen trees knocking out overhead cables in Dulverton.
Bickleigh is also one of the areas where Openreach has used a number of innovative ways of working to ensure their fibre networks reach deeply rural areas of the region.
Time has been saved on delivery through the use of Subtended Headends (SHEs), mini-exchanges which are installed in the community, using existing fibre to feed more homes and meaning there is less duct to install and fewer road closures. These have been used in five areas of the latest build area, including Bickleigh, as well as Dulverton and Stogumber.
In other areas of the Full Fibre build, mole plough vehicles have helped to speed up delivery off the highway network – enabling around 1,000 metres of duct per day to be installed.
Securing wayleave (land access) agreements with local landowners is also a time-consuming element of the build, but Openreach has praised the support they've received from local landowners and highways departments.
Rob Hanrahan, Specialist Technical Fibre Manager for Openreach, said: "We've been working closely with CDS to roll out fibre to deeply rural parts of Devon and Somerset. Bickleigh was a unique case because of its remote location. Building a new spine would have been cost-prohibitive, so we used Subtended Headends to make the build possible. A SHE is like a mini-exchange; it avoids the need for disruptive traffic management and it's more cost-effective. Considering how difficult the build is, everything's gone really well."
Full Fibre is now ready for service for around 550 homes and businesses in parts of Dulverton and the surrounding area, more than 420 premises in the area south of Tiverton, just over 100 premises in the parish of Bickleigh and Wotter, over 80 in Kentibury Ford, more than 80 in Widecombe-in-the-Moor and more than 70 in East Blue Anchor. Other areas included in the build which also have access to live connectivity are parts of Coffinswell, Combeinteignhead, Lane End, Satterleigh and Watermouth.
Build is ongoing in a number of areas including parts of Combe Martin, Dulverton, Lydeard St Lawrence, Shaugh Prior, South Molton, Washford and Wiveliscombe.
Councillor Mike Rigby, CDS Board Member and Somerset County Council Lead Member for Transport and Digital, said: "It's welcome news that Openreach has now completed a substantial amount of this project and is working hard to provide Full Fibre access for the remaining contracted premises. Local communities are now able to benefit from the all-important re-investment of this funding."
Councillor Rufus Gilbert, CDS Board Member and Devon County Council Cabinet Member for Economic Recovery and Skills, said: "The work Openreach is currently carrying out for CDS is ensuring that Full Fibre connectivity is being delivered in hard-to-reach areas of the region. I'm encouraged to see Openreach employing new and innovative ways of working to help deliver connectivity in rural areas across Devon and Somerset."
Thanks to increasing public take-up of broadband services funded through the CDS programme, the Government's "Gainshare" agreement with Openreach is enabling CDS to re-invest £6 million in additional Full Fibre infrastructure. Openreach is also contributing funding towards the programme.
To find out more about connectivity in your area you can use the fibre checker at www.openreach.com.