Airband's fibre build in Woolacombe for CDS helps transform caravan site connectivity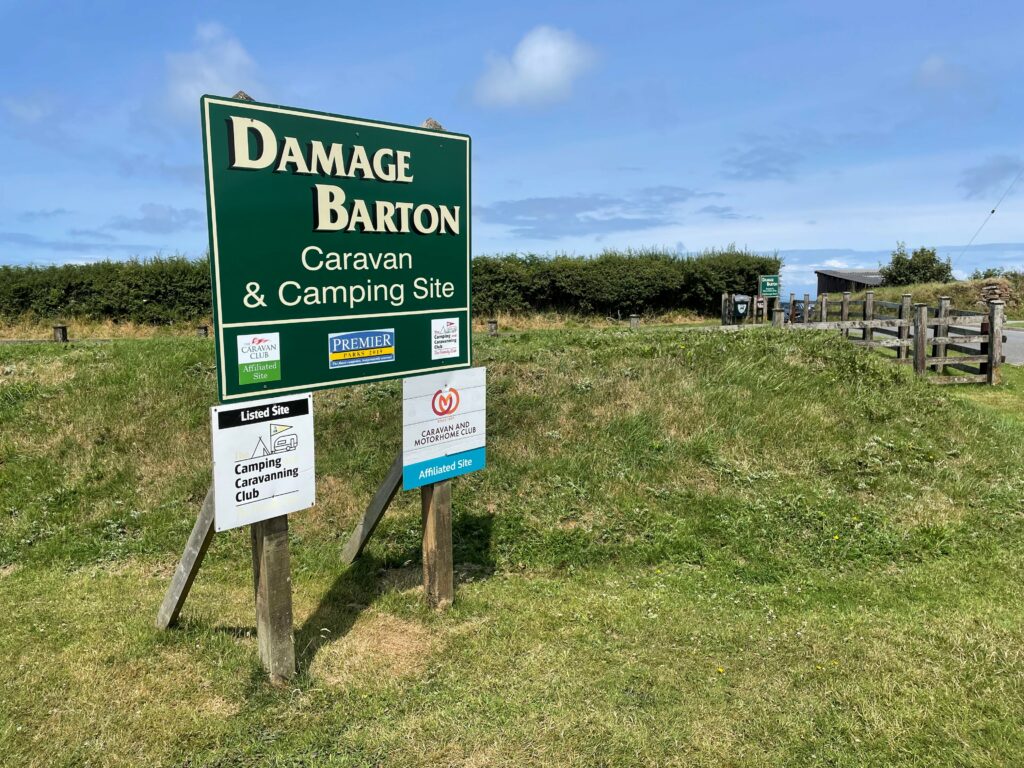 Looking out onto Woolacombe Bay in North Devon, it's easy to see why Damage Barton Caravan and Camping Site is so popular with tourists.
Visitors to the region might want to get away from it all at this time of year, but they still want to remain connected to the internet, no matter where they are.
The Lethbridge family, who have owned Damage Barton since 1962, had been struggling with a speed of less than 1Mbps until last year, but they say their gigabit capable connection from Airband has "transformed" how they do business at the campsite and their 600-acre farm.
Airband's full fibre build to Woolacombe, on behalf of Connecting Devon and Somerset (CDS), has enabled the fibre network to extend to Damage Barton, which now benefits from speeds of 250Mbps.
Helen Lethbridge, one of the Directors and owners of Damage Barton Caravan and Camping Site, said: "Whatever business you're running, you have to have a good internet connection. Everything's gone online these days, so updating our accounts, our payroll and online booking was becoming impossible when we had a speed of less than 1Mbps.
"Airband came in and it has transformed it. It's brought us up to date. We've got a fast enough speed now to run our business easily. Our online booking system is more reliable and customers get a good connection across the site, whether they're in a tent at the bottom of the site or in the biggest motorhome right by reception. Good connectivity improves the overall customer experience during their stay."
Airband worked closely with Helen and her family, who dug the trench on their land themselves, before Airband's engineering teams installed the duct and cable, serving not only the office and farm but also the 200 pitches on the site.
Tony Watkins, Sales Team Leader at Airband, said: "Delivering the service to Woolacombe as part of our rollout for CDS has meant that any outlying businesses have had the opportunity to be connected. With a bit of engineering work we've been able to make that happen – including at Damage Barton.
"The draw of having a beautiful location like the North Devon coastline, is the scenery, the countryside, the surfing, and the opportunity to get away from it all. But at the same time people still want to be able to connect to the internet, no matter where they are or what they're doing. Trip Advisor and wi-fi can make or break a business, so being able to provide good connectivity means you have a lot of happy customers at the end of the day."
Councillor Rufus Gilbert, CDS Board Member and Devon County Council Cabinet Member for Economic Recovery and Skills, said: "Tourism is a major part of our region's economy and visitors want the best possible experience while they're here. Good connectivity is expected wherever you stay nowadays and I'm pleased that the CDS rollout is making it possible for businesses like Damage Barton to benefit from better broadband. It's encouraging to hear the difference it's made to them."
Karl Tucker, Chair of the Heart of the South West LEP, said: "We are thrilled to see the tangible impact that the CDS programme has had on communities in our region. The success story of the Lethbridge family and Damage Barton Caravan and Camping Site is a perfect example of how superfast broadband can truly transform businesses. Reliable internet connectivity has become essential in today's digital age, and we are proud to help bridge the digital divide and drive economic growth across the Heart of the South West. We look forward to supporting more individuals and organisations, as we continue to build a well-connected and prosperous future for our communities."
CDS has delivered superfast access to more homes and businesses than any other broadband programme in England, with over 320,000 premises receiving access to superfast broadband as a direct result of investment by CDS. Future build dates can be found on Airband's website.